Academic Affairs
The Department of Medicine's Academic Affairs team serves as the division's liaison to the Northwestern University Feinberg School of Medicine's Faculty Affairs Office, the Medical Staff Administration (or Medical Staff Office) and Northwestern Medical Group. Divisions within the Department of Medicine work with their candidates to collect all the items necessary for specific appointment transactions (including recruitment, promotion and tenure, leaves of absence and terminations) and then submit the completed paperwork to the Academic Affairs staff for review, approval by the department chair and management of the appointment process.
This section of the department site is designed to support division administrators, staff and faculty with appointment processes. For inquiries surrounding recruitment, onboarding, terminations or any other human resources-related transaction for faculty, research staff and postdoctoral fellows, please connect with us: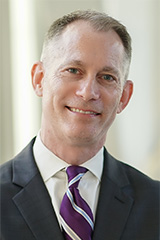 Richard H. Kelley
Associate Department Administrator
Central Administration

312-926-2626
richard-kelley( at )northwestern.edu
Amanda J. Grossi
Program Assistant IV
Academic Affairs

312-926-7212
amanda.grossi( at )northwestern.edu
Miriam C. Guzman
Program Assistant IV
Academic Affairs

312-926-3258
miriam.guzman( at )northwestern.edu
Jordan A. Panousis
Senior Program Coordinator
Academic Affairs

312-926-7998
jordan.panousis( at )northwestern.edu
Faculty Affairs Office
Learn about the Faculty Affairs processes at the Feinberg School. Learn more about the offer letter and appointment process; download the most up-to-date forms.
Back to top