Chief's Message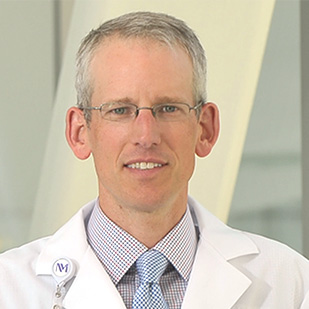 The Division of General Internal Medicine and Geriatrics is composed of a dynamic and diverse group of clinicians, educators and scientists. Our ambulatory clinic is the medical home for more than 25,000 patients. We provide care for acute medical problems and chronic diseases, and we have nationally recognized programs to provide the preventive care people need to stay healthy. Our clinic has state-of-the-art electronic medical records, and we are nationally-recognized for our quality and safety improvement programs. Geriatrics, led by Lee Lindquist, MD, MPH, MBA, provides consultative and comprehensive care for older adults with complex medical and psychosocial needs. Currently, U.S. News and World Report ranks Northwestern Medicine Geriatrics No. 9 in the country. We also have an outstanding group of faculty who practice in the Veteran's Administration, community health centers and independent practices around Chicago.  
Our faculty members play a major role in teaching medical students at Feinberg and residents in the Department of Medicine. Diane Wayne, MD, is the vice dean for Education for Feinberg, and many others hold leadership positions. Our faculty has also won numerous teaching awards, including Marianne Green, MD, associate dean for Medical Education and Competency. In addition, we are always working to develop and test innovative teaching methods and tools to help keep our programs at the forefront of medical education. Dan Evans, MD, developed the Education Centered Medical Home, an innovative teaching model design to give medical student a clinical experience with longitudinal, multi-year relationships with patients and mentors to improve their skills in communication, patient-centered care, system awareness and team-based care and quality improvement.
Scientists in the division conduct studies to find better treatments, improve healthcare quality for chronic disease and preventive care, improve doctor-patient communication and health education, reduce disparities in care, support healthy aging, develop innovative community programs to improve population health and use health information technology to measure population health, improve health care and conduct large-scale comparative effectiveness studies. Our clinical topics include peripheral vascular disease, diabetes, chronic lung disease, cardiovascular disease, cancer screening, immunizations and other preventive services.