Giving to Medicine
Thank you for your interest in advancing medical education and research at Northwestern University Feinberg School of Medicine. The Department of Medicine is supported by funds from private philanthropy, government and institutional grants and patient service revenue. While every source of funding is important, private philanthropic support is especially vital to the success of our research and educational activities. Over the years, the generosity of alumni, friends and patients has enabled us to attract new physicians and scientists and to initiate important research projects that have the potential to contribute scientific breakthroughs.
Make a gift to the Lewis Landsberg Society.
Give to a Division
You can support one of the divisions in the Department of Medicine. Use the links below to go to the divisional landing pages.
Contact MaryPat Mauro for more information on supporting Feinberg's Department of Medicine.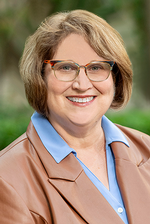 Northwestern University Feinberg School of Medicine
Development & Alumni Relations
420 E. Superior St.
Arthur J. Rubloff Building, 9th Floor
Chicago, IL 60611
312-503-1090
marypat.mauro@northwestern.edu