Advanced Noninvasive Cardiac Imaging
The fellowship is a two year, GME recognized program housed in the Division of Cardiology at Northwestern 
University. The first year is focused on advanced echocardiography with an emphasis on interventional echocardiography and the second year is focused on cardiac CT and MRI. Fellows will have opportunities to participate in specialized clinics and will have cutting-edge research opportunities throughout their fellowship. Ample time will be available for research activities, and fellows are expected to produce significant scholarly work during their two-year training. Our fellowship graduates go on to have successful careers in both academic and private practice, often with 
leadership roles in cardiac imaging.
Northwestern University Feinberg School of Medicine's Advanced Noninvasive Cardiac Imaging fellowship training program is a two-year, GME recognized program within the Division of Cardiology at Northwestern University. Offering two fellowship positions annually, we follow a standard GME academic calendar (July 1 through June 30). 
In addition to a strong clinical program, Northwestern Advanced Imaging fellows are expected to participate in a wide variety of research projects, from basic/translational to clinical research.
Our fellows achieve exposure and competency in the following areas:
Year 1- Advanced Echocardiography
3D echo
Strain
Interventional echo
Advanced quantitation
Adult congenital heart disease
Year 2- Advanced Imaging
Full spectrum CT
Full spectrum MRI
The Department of Medicine at Northwestern University seeks to attract inquisitive, motivated residents and fellows and is committed to providing them with every opportunity for success. The greatest challenges facing the medical field are complex, and addressing them will require a diverse body of physicians and researchers who can work collaboratively. Northwestern offers unparalleled training and research opportunities and encourages fellowship applications from those who seek to become future leaders in the subspecialties of medicine.  We are committed to and inspired by a diverse and inclusive work environment that allows each trainee to achieve their personal goals.
For more information on Northwestern's commitment to diversity please see the following resources:
Fellowship requirements:
Completion of ACGME-accredited Cardiovascular Disease fellowship training, as per ABIM guidelines or the international equivalent.
ABIM board certification or board eligibility
Must secure full Illinois State Medical License prior to July 1st training date .
Applicants must also possess valid ECFMG certification and secure the appropriate visa sponsorship.
We appreciate your interest in our program.
For those planning to apply for the 2025-2026 Academic Year, THE APPLICATION DEADLINE IS MARCH 1, 2024. The following documents are required from each candidate:
Curriculum Vitae
Personal Statement (1 Page Max.)
USMLE Transcript with STEP I, II and III scores
ABIM Board Certificate 
ECFMG Certificate (if applicable)
ACLS and BLS Certifications
One Letter of Recommendation from Cardiovascular Disease Program Director
Two Letters of Recommendations from Cardiologists familiar with candidate's work
Please forward all application materials to the Fellowship Coordinator, Carolyn Trembley, carolyn.trembley@nm.org. 
Contact Us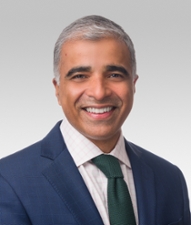 Jyothy Puthumana, MD
Program Director - Advanced Noninvasive Cardiac Imaging
Cardiology
Carolyn Trembley
Program Coordinator
Cardiology

312-926-3834
Carolyn.trembley( at )nm.org

 
Physician-Scientist Training & Resources
We offer a wide range of resources, mentorship opportunities and formal training programs to help our residents and fellows excel as physician-scientists. Explore all of the resources and hear from housestaff who are making research a major part of their career development plans.
Visit the Starzl Academy Site