Endocrinology Fellowship
The clinical fellowship program of the Division of Endocrinology, Metabolism and Molecular Medicine offers an outstanding training opportunity in clinical endocrinology, as well as for individuals interested in becoming physician-scientists in basic or clinical research. The diverse faculty includes several nationally and internationally recognized leaders in clinical endocrinology and several areas of research. Northwestern's endocrinology faculty includes some of the most sought-after clinicians and lecturers in the country. These mentors in the field provide fellows with a thorough introduction to endocrinology and are committed to providing the best possible fellowship experience.
The endocrinology fellowship prepares individuals for careers in academic or clinical endocrinology, and the program meets the Accreditation Council for Graduate Medical Education requirements for board eligibility in endocrinology. The program consists of compulsory two-year training, followed by a research year that is contingent upon performance and funding. Our faculty is enthusiastic about its teaching mission and strives to make the success of the fellowship program a priority. Input and feedback from fellows is encouraged and continually integrated into the program in an effort to maximize the learning experience. Fellows are expected to be active participants and partners in fostering a climate of academic excellence and outstanding patient care. Many of our recent graduates are now in junior faculty positions at academic institutions throughout the country, and we make every effort to continue this tradition.
Further program details, including our housestaff manual, are available on our McGaw Medical Center Graduate Education site. Likewise, we recommend reading through our FREIDA listing (program number 143-16-21-060).
 Clinical Experience
The clinical training program is based at Northwestern Memorial Hospital (NMH), Northwestern Medical Group, the Jesse Brown VA Medical Center (VA) and Ann & Robert H. Lurie Children's Hospital of Chicago. Collectively, they form the McGaw Medical Center of Northwestern University. NMH is an 894-bed academic medical center hospital that is the primary teaching affiliate for the Feinberg School of Medicine and is ranked as the No. 1 hospital in Illinois by U.S. News & World Report. NMH is recognized for providing exemplary patient care and innovative advancements in a variety of clinical areas, including cardiovascular care, oncology, neurology and neurosurgery, solid organ and soft tissue transplants, orthopedics and women's health at Prentice Women's Hospital within Northwestern Memorial. The NIH-supported Northwestern University Clinical and Translational Sciences Institute (NUCATS) provides essential infrastructure, resources and services to scientists at Northwestern University. The VA is an outpatient clinic, and Lurie Children's Hospital serves as a major referral center for pediatric patients.
The first year of the fellowship focuses primarily on clinical training. During the first year, fellows rotate on the inpatient endocrinology consult service, have a continuity general endocrine clinic (one half-day per week) and rotate through various subspecialty rotations. The continuity outpatient clinic continues during the second year. Second-year fellows continue to rotate through various subspecialty clinics and typically cover the inpatient consultation service for two months.
Subspecialty clinics are an integral part of the training program. They include:
Thyroid ultrasound and fine needle aspiration
Bone health
Continuous glucose monitoring
Pediatric endocrinology
Diabetes in pregnancy
Endocrine surgery
Lifestyle medicine/weight management
Female reproductive endocrinology
 Research
All fellows are assigned a personal faculty research mentor early in fellowship. During the first year, fellows develop clinical or laboratory research projects. During the second year, nine to 10 months are committed to research.
The faculty include innovative scientists who have established programs at the forefront of investigation in metabolism and energetics.
For example, the Hyperglycemia and Adverse Pregnancy Outcome study seeks to advance knowledge on the relationship between maternal glycemia and maternal-fetal risks. This massive research initiative has spanned over two decades and has involved thousands of pregnant women at 16 sites worldwide.
With a strong commitment to excellence in patient-centric research, our faculty are leading the way in clinical investigation and are making significant contributions to bridging gaps between bedside and bench science.
Among the basic science laboratories, there is a current focus on investigating the regulation of metabolism by circadian rhythms, islet cells function and the genetics of hyperglycemia and insulin resistance.
NUPEDHA
For qualified fellows who wish to further pursue research during the third year of training, the Northwestern University Program in Endocrinology, Diabetes and Hormone Action (NUPEDHA) provides fellows with support for research training and protected research time (75 percent). The NUPEDHA is mentored training program sponsored by an institutional Ruth L. Kirschstein National Research Service Award (Grant # 5T32 DK007169) from the National Institute of Diabetes and Digestive and Kidney Diseases. The purpose of this program is to train scientists and physicians who can make scientific discoveries and apply these discoveries to the prevention and treatment of diseases in endocrinology, diabetes and metabolism. For over 30 years, NUPEDHA has supported graduate students and postdoctoral fellows at Northwestern University, providing trainees access to an outstanding group of program mentors and valuable career development resources. Find more information about NUPEDHA.
 Education
We offer the following educational conferences. Board Review Sessions are held monthly on Mondays from 4 to 5 p.m. In addition, the fellows are offered support to attend a national conference annually.
Fellows' Core Curriculum: Mondays, 1:15 to 2:30 p.m.
Didactic lectures covering all core endocrine topics including physiology, pathophysiology, evaluation, therapy, genetics and molecular biology of endocrine disorders are presented by key faculty from endocrinology and selected faculty from other disciplines. Targeted assigned readings from the primary literature accompany each lecture to broaden the fellows' exposure to foundational endocrine literature. In addition, a comprehensive reading list covering core endocrine topic areas is updated annually and available to the fellows electronically via a Northwestern-supported file sharing service.
Research Conference (Endocrinology Seminar Series): Thursdays, 4 to 5 p.m.
Local, regional and national experts are invited to present recent research findings.   
Clinical Case Conference: Thursdays, 5 to 6 p.m.
Fellows or faculty members present recent cases from the inpatient consultation service or outpatient clinics, and a multidisciplinary high-risk thyroid cancer tumor board is held monthly. The fellows present cases and discuss management questions with the faculty of the Division of Endocrinology and other selected faculty members (Endocrine Surgery, Pathology, and Neurosurgery).
Endocrine Practicum Series: Select Mondays or Thursdays
Fellows are exposed to select practical topics in clinical endocrinology, including diabetes technology (insulin pumps, continuous glucose monitoring), DXA interpretation and dynamic endocrine testing. 
Journal Club: Select Mondays or Thursdays
Research faculty present critical reviews of current studies and teach fundamental skills in critical appraisal of scientific literature.
Summer Boot Camp: Daily for two weeks in July
Faculty present focused lectures targeting core endocrine emergencies and basic endocrine management skills.
 Diversity & Inclusion
The Department of Medicine seeks to attract inquisitive, motivated residents and fellows and is committed to providing them with every opportunity for success. The challenges facing the medical field are complex, and addressing them will require a diverse body of physicians and researchers who can work collaboratively. Northwestern offers unparalleled training and research opportunities and encourages fellowship applications from those who seek to become future leaders in the subspecialties of medicine.  We are committed to and inspired by a diverse and inclusive work environment that allows each trainee to achieve their personal goals.
For more information on Northwestern's commitment to diversity, please see the following resources:
 Requirements & Eligibility
This track requires eligibility for medical licensure. With some exceptions, successful applicants have been trained in U.S. medical schools. Eligibility for the National Institutes of Health training grant that supports most fellows during the research years requires U.S. citizenship or permanent residency status. The program meets and exceeds the requirements for board eligibility in endocrinology, diabetes and metabolism.
Endocrinology fellowships are offered to MDs who have completed at least two years of postgraduate training in internal medicine in an ACGME-accredited program. All applicants are expected to be board eligible in internal medicine when beginning the fellowship. This implies that a physician must have completed the requisite pre-doctoral medical education, meet the postdoctoral training requirements, and demonstrate clinical competence in the care of patients. It is expected that all Endocrinology fellows will have passed USMLE I, II and III as requirements of training. In addition, applicants must be eligible for an unrestricted Illinois Medical License and have U.S. citizenship or permanent resident status.
Due to funding constraints, applicants on J-1 or H-1B visas currently will not be considered. We will only consider applicants who are U.S. citizens or permanent residents (green card holders).
 Application Process
The Division of Endocrinology participates in the Electronic Residency Application Service (ERAS). We do not accept any paper applications. For more information about ERAS, consult the 
ERAS website
. In addition to ERAS, we also participate in the National Residency Match Program for applications. For more information, including deadlines, visit the 
National Resident Matching Program site
.
Contact Us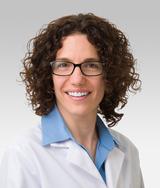 Emily Szmuilowicz, MD
Program Director
Endocrinology
Tillie Moy
Fellowship Coordinator
Endocrinology, General Internal Medicine and Geriatrics, Nephrology and Hypertension

312-926-4118
tmoy( at )nm.org
Graduate Research Resources
We offer a wide range of resources, mentorship opportunities and training to help our residents and fellows excel as physician-scientists. Explore all of the resources and hear from housestaff who are making research a major part of their career development plans.
Visit the Housestaff Research Portal
Back to top