Hematology/Oncology Fellowship Program
The Northwestern University Hematology/Oncology Fellowship Program trains and mentors academic leaders in medical oncology and hematology.  Four to five fellows are selected annually and receive three-year stipends. The purpose of the Fellowship Program is to expose fellows to the clinical practice of hematology and oncology and includes patient care.  The program is education-oriented and leads to board eligibility in Medical Oncology and Hematology.
 Education
The Fellowship Program will give incoming fellows exposure to all areas of hematology/oncology and prepare the trainee for a career in academic medicine. The trainees will gain experience through broad practical experience in Medical Oncology and Hematology through rotations at Northwestern Memorial Hospital (NMH) and Jesse Brown VA Medical Center under the guidance of faculty mentors in the Feinberg School of Medicine. The Fellowship Program also offers a wide range of educational activities.  
Hematopathology Conference: This CME-accredited weekly conference is presented by one fellow per week on interesting cases in both malignant and benign hematology. It is well-attended by both malignant and benign hematology faculty. We also discuss hematology board review questions relevant to the case.  
New Patient Conference (NPC): This conference focuses on presentation of a solid tumor oncology case and discussion of the standard of care evaluation and treatment of that disease. It occurs every other week and is presented by fellows with a disease-specific faculty discussant.
Attending Lectures: Faculty in both hematology and medical oncology give lectures 3-4 times per month on their areas of expertise. They present the core concepts of that disease as well as areas of active research.
Journal Club: Every other week, one fellow will present a critical review of 2 high-impact, recent publications with a faculty discussant.
Tumor Boards: More than 10 tumor boards, including a molecular tumor board are held on a weekly or biweekly basis at Northwestern. Fellows are encouraged to attend and will often present cases from their clinics or can attend any tumor board that interests them.
Hematology/Oncology Grand Rounds: The Robert H. Lurie Comprehensive Cancer Center hosts speakers for Grand Rounds that are experts and thought leaders in their fields, both from Northwestern and from other major academic institutions. Fellows also present a 30-minute Grand Rounds during their second or third year of fellowship to gain experience presenting their research.
Board Review: In the months prior to the ASCO and ASH in-service exams in February and March and prior to 3rd year fellowship graduation, fellows get together formally and informally to practice board review questions or watch board review videos.
 Research
Each trainee will have an annual stipend and design a research curriculum with the guidance of a mentor and a faculty advisory committee. The first year of the Fellowship Program trainees will be exposed to various faculty mentors in the fields of clinical research, health outcomes research, and basic cancer research and select a mentor. Trainees can choose from two research tracks: Clinical Research and Basic Research.
Clinical Research focuses primarily on guiding the trainee in identifying the critical clinical questions affecting patients, advise the trainee in the logistical issues involved in trial design, drug procurement and procedures and policies of the institutional review board and other regulatory agencies needed to actualize a clinical trial. Research focuses on basic cancer research and requires the completion of a laboratory research project and the publishing and presentation of results.
 Clinical Experience
During the 18-24 months of clinical training, Hematology/Oncology fellows rotate through seven major clinical services:
Northwestern Memorial Hospital
Malignant Hematology Service (Inpatient): Fellows spend 2-3 months during their first year learning the inpatient management of acute leukemia, aggressive lymphomas and other diseases within malignant hematology. Fellows round with the inpatient attending, interface with outpatient leukemia and lymphoma faculty to guide management within the longitudinal care plan, perform bone marrow biopsies and write chemotherapy orders. The service is staffed by internal medicine residents and interns, so fellow do not write notes or place basic orders.
Benign Hematology Consult Service (Inpatient): Fellows spend 3-4 months across the three years of fellowship on the inpatient benign hematology consult service with a benign hematology attending. Fellows are consulted on a wide range of cases (thrombocytopenia, thrombosis, coagulopathies, hemophilias) from medical, surgical and critical care services. There are often internal medicine residents on this rotation as well.
Oncology Consult Service (Inpatient): Fellows rotate on the oncology consult service for approximately 2-3 months across the three years of fellowship. They round with an inpatient oncology attending seeing a wide range of new diagnoses of cancer, patients wishing to transfer their care or get a second opinion, or established patients who are admitted for complications of their cancer or treatment.
Inpatient Stem Cell Transplant Service (Inpatient): Fellows rotate for 1 month on the stem cell transplant service during the first year, often 1-2 months after rotating on the malignant hematology service to allow for continuity of care and education for patients who move on to transplant. Fellows round with the stem cell transplant attending and several nurse practitioners. Fellows are the primary physician for ~4 patients (write notes, place orders) and can tailor their experience by choosing a variety of allogeneic and autologous transplant patients to follow. Northwestern averages over 350 transplants annually.
Solid Tumor Oncology Rotation within the Robert H. Lurie Comprehensive Cancer Center (Outpatient): This one-month rotation during the first year exposes fellows to 5 outpatient solid tumor oncology clinics per week in addition to their 2 continuity clinics. They cover core areas, including GI oncology, breast cancer, thoracic oncology and GU oncology.
Palliative Care Service (Inpatient): First-year fellows rotate for 1 month on the inpatient palliative care service. Fellows learn optimal symptom management, pain control and can practice breaking bad news and goals of care discussions with guidance from palliative medicine faculty.
Jesse Brown VA Medical Center
Inpatient Hematology and Oncology Consult Service: First year fellows rotate for 2-3 months on the inpatient hematology and oncology consult service at Jesse Brown VA with 2 fellows from University of Illinois Chicago. They see a wide variety of new diagnoses of cancer, patients admitted for planned chemotherapy and benign hematologic issues. They also spend 2 half-days in outpatient clinics seeing the new outpatient consults to maximize learning and exposure.
In addition to these services, each fellow maintains two outpatient continuity clinics within the Robert H. Lurie Comprehensive Cancer Center and can add a VA continuity clinic in their second and/or third year of fellowship for more autonomy and broad clinical exposure. Fellows can also rotate with Hematopathology, Transfusion Medicine, Radiation Oncology or spend additional time on the Stem Cell Transplant Service as an elective based on their interest.
Each clinical experience works together to ensure that trainees are exposed to a wide variety of hematologic and oncologic diseases to prepare for the intensive, mentored immersion in clinical or basic/translational investigation.
A sample fellowship schedule is shown below:
 Diversity and Inclusion
The Department of Medicine at Northwestern University seeks to attract inquisitive, motivated residents and fellows and is committed to providing them with every opportunity for success. The greatest challenges facing the medical field are complex, and addressing them will require a diverse body of physicians and researchers who can work collaboratively. Northwestern offers unparalleled training and research opportunities and encourages fellowship applications from those who seek to become future leaders in the subspecialties of medicine.  We are committed to and inspired by a diverse and inclusive work environment that allows each trainee to achieve their personal goals.
For more information on Northwestern's commitment to diversity please see the following resources:
 Requirements and Eligibility
The Hematology/Oncology Fellowship Program at Northwestern University is specifically oriented to train physicians with an interest in academic medicine. It is three years in duration and includes all of the American Board of Internal Medicine requirements for eligibility for board certification in both medical oncology and hematology. In addition, up to 18 months of protected laboratory time is available for fellows with an interest in laboratory-based research. Alternatively, individuals with an interest in clinical research are provided with a curriculum to develop a career in clinically based academic medicine.
At the present time, only residents who are in an ACGME accredited residency program in a US hospital are considered, and if not permanent US residents, individuals must already have an appropriate VISA that will permit a three-year stay for training (usually a "J" VISA). Appointment is contingent with receipt of a valid Illinois Permanent License.
 Application Process
Applications to the Northwestern Hematology/Oncology Fellowship are accepted exclusively through the Electronic Residency Application Service (ERAS).  To apply, please visit the ERAS website and follow the directions for Fellowship Applicants.  Applications and related documents submitted without the use of ERAS will not be considered.  
Applications must have the following information:
Completed application form.
Three letters of recommendation and one Dean's letter.
Your curriculum vitae.
Personal statement about your interest in the fellowship in Hematology/Oncology as well as your future plans.
Transcript from medical school and USMLE scores, ECFMG if foreign.
Illinois license if applicable.
Copy of J visa if applicable.
More Information
Further program details, including our housestaff manual and a sample training contract, are available on our McGaw Medical Center Graduate Education site. Likewise, we recommend reading through our FREIDA listing (program number 155-16-21-016).
Contact Us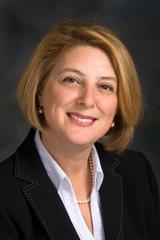 Barbara Pro, MD
Fellowship Program Director
Hematology and Oncology
Keisha S. Simpson
Fellowship Coordinator
Graduate Education, Hematology and Oncology, Hospital Medicine

312-695-6939
Ksimpso2( at )nm.org
Graduate Research Resources
We offer a wide range of resources, mentorship opportunities and training to help our residents and fellows excel as physician-scientists. Explore all of the resources and hear from housestaff who are making research a major part of their career development plans.
Visit the Housestaff Research Portal
Back to top