Hospice & Palliative Medicine Fellowship
Established in 1998, our ACGME-accredited fellowship consists of one year of clinical rotations and educational experiences.
Each fellowship class consists of three adult-focused fellows and one pediatrics-focused fellow who rotate with strong interdisciplinary teams at Northwestern Memorial Hospital, Lurie Children's Hospital, the Jesse Brown VA Medical Center and our hospice partner, JourneyCare. Past fellows have gone on to faculty positions at major academic institutions, including Case Western Reserve University, George Washington University, MD Anderson Cancer Center, Medical College of Wisconsin, Northwestern University, Rush University, Stanford University, University of Chicago, University of Kentucky, University of Nebraska, University of Pittsburgh, University of Southern California, University of Virginia, University of Wisconsin and Yale University. They have also assumed leadership roles in community hospice and palliative care programs, including Amita Health, Presence Health and JourneyCare.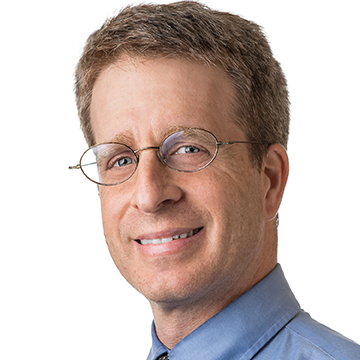 Clinical Experience
Fellows rotate through Hospice & Palliative Medicine for a year, and their clinical experience includes:
Northwestern Memorial Hospital inpatient Palliative Care Service (four months)
Jesse Brown Veteran's Affairs (VA) Hospital inpatient Palliative Care Service (two months)
Hospice (three months)
MICU (two weeks)
Pediatric Palliative Care at Lurie Children's Hospital (two weeks)
Elective time (six weeks): Shirley Ryan Ability Lab (Formerly RIC), Northwestern Interventional Pain Clinic, spirituality, psychiatry, and opportunities abroad
The McGaw Palliative and Hospice Medicine Program offers a "Pediatrics Track" in collaboration with the Pediatric Palliative Care program at the Ann & Robert H. Lurie Children's Hospital of Chicago. Lurie Children's is McGaw's tertiary care children's hospital, located on the Northwestern Medicine campus and connected to Northwestern Memorial Hospital by a bridge.
The pediatrics track within the McGaw fellowship involves approximately 8 months of pediatric palliative care experience with 3 months of adult palliative and hospice care experience. 
The program at Lurie Children's provides inpatient and outpatient consultative services focusing on 1) pain and non-pain symptom management and 2) guidance and support for complex medical decision making and goals of care in the setting of life-limiting illness.  Faculty consists of three full-time palliative care physicians as well as four physicians who practice palliative care in addition to other specialties including hematology/oncology/stem cell transplantation, pediatric critical care, and neonatology).  Additional team members include five advanced practice nurses as well as a nurse coordinator. In addition to the primary pediatric team we also have a growing perinatal palliative care consultation service as part of our division where trainees have the opportunity to experience perinatal palliative care consults. This core team partners with other programs within Lurie, such as social work and psychology, chaplaincy, child life, creative arts therapists, Heartlight (Lurie's bereavement program), ParentWise, and others to provide multidisciplinary care.  The Lurie Children's pediatric palliative care physicians collaborate with the pediatric team at the JourneyCare home hospice and palliative care agency and other community based home hospice agencies that serve the metropolitan Chicago area and beyond. 
Teresa Vente, DO, MPH is the full-time pediatric palliative care program director at Lurie Children's.
Diversity & Inclusion
The Department of Medicine at Northwestern University seeks to attract inquisitive, motivated residents and fellows and is committed to providing them with every opportunity for success. The greatest challenges facing the medical field are complex, and addressing them will require a diverse body of physicians and researchers who can work collaboratively. Northwestern offers unparalleled training and research opportunities and encourages fellowship applications from those who seek to become future leaders in the subspecialties of medicine.  We are committed to and inspired by a diverse and inclusive work environment that allows each trainee to achieve their personal goals. Learn more via the links below.
DOM Diversity Council
McGaw Diversity & Inclusion
Contact Us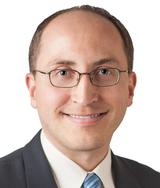 Gordon J Wood, MD
Palliative Medicine Fellowship Associate Director
Hospital Medicine
LaWanna Audain
Fellowship Coordinator
Hospital Medicine

312-926-0008
lawanna.audain( at )nm.org
Why Northwestern?
Learn more about the benefits of training at a world-class academic medical center in a diverse and vibrant city of Chicago. Further program details, including the Department of Medicine housestaff manual and a sample training contract, are available on our McGaw Medical Center Graduate Education site.
We also recommend reading through our FREIDA listing (program number 540-16-14-026).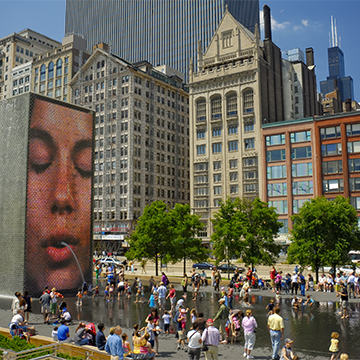 Physician-Scientist Training & Resources
We offer a wide range of resources, mentorship opportunities and formal training programs to help our residents and fellows excel as physician-scientists. Explore all of the resources and hear from housestaff who are making research a major part of their career development plans.
Visit the Starzl Academy Site