Palliative Medicine Fellowship
The Northwestern Palliative Medicine Fellowship Training Program was established in 1998, is accredited by the ACGME and consists of one year of clinical rotations and educational experiences. Past fellows have gone on to faculty positions at major academic institutions, such as Northwestern University, University of Chicago, Cleveland Clinic, Stanford University, MD Anderson, Yale University, University of Wisconsin, University of Pittsburgh, Rush University or Medical College of Wisconsin. They have also gone on to leadership roles in community hospice and palliative care programs.
 Education
There are three care components of our educational program for palliative care fellows:
1. A regional fellows conference consisting of a monthly half-day conference with all Chicago-area palliative care fellowships
2. Weekly fellows conference consisting of clinical topics, case conferences, journal clubs and reflective reading
3. Weekly palliative care/hem-onc conference (summer) focusing on palliative care topics in oncology
Several opportunities exist that allow fellows to teach both medical students and residents while they complete their clinical rotations on our Palliative service. There are also other teaching opportunities available with the Education in Palliative and End of Life Care (EPEC) Program, the Division of Hospital Medicine, the Buehler Center on Aging, Health and Society, the Robert Lurie Cancer Center and other departments of the university.
 Research
Several research opportunities are also available through the fellowship program. Fellows have designated/required academic time to participate in quality improvement projects related to transitions in care, value and cost-effectiveness and quality of care.
 Clinical Experience
Fellows rotate through Palliative Medicine for a year and their clinical experience includes:
Northwestern Memorial Hospital inpatient Palliative Care Service (four months)
Jesse Brown Veteran's Affairs (VA) Hospital inpatient Palliative Care Service (two months)
Hospice (three months)
MICU (two weeks)
Pediatric Palliative Care at Lurie Children's Hospital (three weeks)
Elective time (six weeks): Shirley Ryan Ability Lab (Formerly RIC), Northwestern Interventional Pain Clinic, spirituality, psychiatry, and opportunities abroad
 The McGaw Palliative and Hospice Medicine Program offers a "Pediatrics Track" in collaboration with the Bridges Pediatric Palliative Care program at the Ann & Robert H. Lurie Children's Hospital of Chicago. Lurie Children's is McGaw's tertiary care children's hospital, located on the Northwestern Medicine campus and connected to Northwestern Memorial Hospital by a bridge.
The pediatrics track within the McGaw fellowship involves approximately 8 months of pediatric palliative care experience with 3 months of adult palliative and hospice care experience. 
The program at Lurie Children's provides in-patient and out-patient consultative services focusing on 1) pain and other symptom management and 2) counseling, decision support, and psychosocial support for families of children with life-shortening conditions.  The core clinical group in the division includes pediatricians who also care for children in other divisions (hematology/oncology/stem cell transplantation, pediatric critical care, and neonatology), as well as two advanced practice nurses, and a pediatric psychologist.  This core team partners with other programs within Lurie, such as chaplaincy, child life, creative arts therapists, social work, Heartlight (Lurie's bereavement program), ParentWise, and others to provide multidisciplinary care.  The Lurie Children's pediatric palliative care physicians also provide medical direction for a portion of the dedicated pediatrics program of the JourneyCare home hospice and palliative care agency, a large not-for-profit agency serving the metropolitan Chicago area and beyond. 
Joel Frader, MD, MA is the full-time pediatric palliative care program director at Lurie Children's.
 Diversity and Inclusion
The Department of Medicine at Northwestern University seeks to attract inquisitive, motivated residents and fellows and is committed to providing them with every opportunity for success. The greatest challenges facing the medical field are complex, and addressing them will require a diverse body of physicians and researchers who can work collaboratively. Northwestern offers unparalleled training and research opportunities and encourages fellowship applications from those who seek to become future leaders in the subspecialties of medicine.  We are committed to and inspired by a diverse and inclusive work environment that allows each trainee to achieve their personal goals.
For more information on Northwestern's commitment to diversity please see the following resources:
 Requirements and Eligibility
Candidates who have completed an ACGME-accredited residency in Internal Medicine, Anesthesiology, Family Medicine, Physical Medicine and Rehabilitation, Psychiatry, Neurology, Surgery, Pediatrics, Emergency Medicine, Radiology, or Obstetrics and Gynecology are eligible to apply. Positions are contingent upon eligibility for a full unrestricted Illinois medical license. If applicable, candidates must also possess a valid VISA and be eligible to work in the United States.
 Application Process
Hospice and Palliative Medicine is participating in the National Residency Match Program (NRMP). Our program accepts applications through the ERAS website and will begin reviewing application via ERAS. For more information, please contact Keisha Simpson at 312-695-6939.
The following items must be submitted before you application may be considered:
Curriculum vitae (including a list of publications)
Personal statement
Official medical school transcript
Letters of recommendation from three faculty members familiar with your current experience, one of whom must be your residency program director
Photocopy of original examination results with dates
Photocopy of ECFMG certificate (if applicable)
Photocopy of visa/citizenship papers (if applicable)
Please be sure to select McGaw Medical Center of Northwestern and our program's ACGME code is 5401614026.
More Information
Further program details, including the Department of Medicine housestaff manual and a sample training contract, are available on our McGaw Medical Center Graduate Education site. Likewise, we recommend reading through our FREIDA listing (program number 540-16-14-026).
Contact Us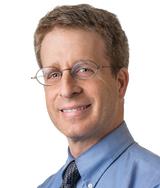 Joshua Hauser, MD
Palliative Medicine Fellowship Director
Hospital Medicine
Keisha S. Simpson
Fellowship Coordinator
Graduate Education, Hematology and Oncology, Hospital Medicine

312-695-6939
Ksimpso2( at )nm.org
Graduate Research Resources
We offer a wide range of resources, mentorship opportunities and training to help our residents and fellows excel as physician-scientists. Explore all of the resources and hear from housestaff who are making research a major part of their career development plans.
Visit the Housestaff Research Portal
Back to top