International Medical Exchange Program
The International Medical Exchange Program was established to foster external collaborations between the Department of Medicine and other leading academic institutions around the world.  The goals of this program are to enhance medical education, research, scientific, and clinical knowledge by creating partnerships with selected top-tier institutions.
Learn more about our partnering institutions:
Contact Us
We want to provide valuable education opportunities and welcome you to contact us and share ideas for future lectures and events.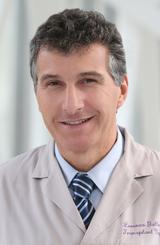 Lorenzo Gallon, MD
Professor of Medicine (Nephrology and Hypertension) and Surgery (Organ Transplantation)
Program Director, International Medical Exchange Program
Nephrology and Hypertension
Kelly Hrdy
Residency Program Administrative Manager
Graduate Education

312-694-0985
kelly.hrdy( at )nm.org