Northwestern Women in Medicine: Thriving in the Virtual World
Women physicians face unique challenges and obstacles throughout their professional careers. These challenges may affect leadership development and opportunities for women in medicine resulting in a gender gap in the governance of academic medical centers.  Women physicians currently lack a conference or forum for discussing strategies to achieve equality in the workplace, wellness and work life balance, mentorship and career development. The 3rd annual Northwestern Women in Medicine conference will help to identify the obstacles that contribute to gender inequity and will start the discourse to bridging it by hosting a virtual lecture series monthly.
We will shed light on gender disparities and then share experiences and tools to overcome the barriers that exist in medicine for female physicians so as to empower and create a network to lean upon.
Virtual Lecture Series Dates and Times: 
Thursday December 17, 2020 5:00PM CST

Thursday January 21, 2021 5:00PM CST

Thursday February 18, 2021 5:00PM CST

Thursday March 18, 2021 5:00PM CST

Thursday April 22, 2021 5:00PM CST

Thursday May 20, 2021 5:00PM CST

Thursday June 17, 2021 5:00PM CST

Thursday July 22, 2021 5:00PM CST
More Information and Agenda Coming soon!
Click Here for last year's Brochure!
Course Directors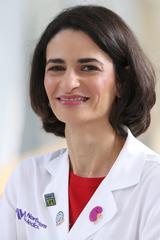 Cybele Ghossein, MD
Vice Chair for Academic and Faculty Affairs, Department of Medicine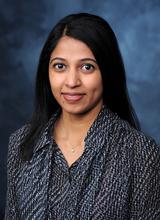 Angira Patel, MD, MPH
Associate Professor of Pediatrics (Cardiology) and Medical Education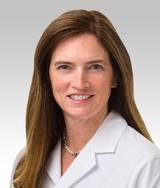 Sarah Friedewald, MD
Vice Chair for Women's Imaging, Department of Radiology

Lecture Series Steering Committee
Steering Committee
Joan Anzia, MD
Vice Chair for Education, Department of Psychiatry and Behavioral Sciences

Katherine Bruni
Women's Faculty Organization

Mercedes Carnethon, PhD
Vice Chair, Department of Preventive Medicine

Matthew Davis, MD, MAPP
Chair, Department of Pediatrics

Jill Holden, MD, FACOG
Chief of Northwestern Medicine Lake Forest Hospital Medical Staff

Stephanie Kielb, MD
Chief of Reconstruction and Neurourology in the Department of Urology

Jessica D Lapinski, DO
Assistant Professor of Family and Community Medicine

Robert Liem, MD
Professor of Pediatrics (Hematology, Oncology, and Stem Cell Transplantation)

Danielle McCarthy, MD
Vice Chair for Research, Department of Emergency Medicine

Matthew O'Brien, MD
Associate Professor of Medicine (General Internal Medicine and Geriatrics) and Preventive Medicine (Epidemiology)

Saadia Sherwani, MD, MS
Executive Vice Chair for Clinical Affairs, Department of Anesthesiology

Linda Suleiman, MD
Director of Diversity and Inclusion, McGaw Medical Center of Northwestern University

Back to top