Nephrology Fellowship
The Nephrology Fellowship Program at Northwestern University Feinberg School of Medicine's Department of Medicine emphasizes clinical training in the diagnosis and treatment of renal diseases and hypertension and a basic understanding of renal physiology and pathophysiology.
Fellows gain exposure to a wide variety of renal diseases during fellowship. In the first year of subspecialty training, fellows spend nine months on the inpatient Nephrology Consultation Service at Northwestern Memorial Hospital. Fellows manage patients throughout the hospital with acute kidney injury and chronic kidney disease, including a significant number of critically ill patients in the medical, surgical, cardiac and neurological ICUs. Fellows learn to prescribe and modify renal replacement therapies including acute hemodialysis, peritoneal dialysis and continuous replacement therapies and diagnose and treat its complications.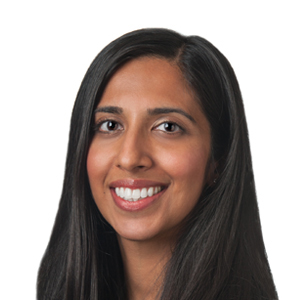 Fellows begin the year with "Boot Camp" – a series of lectures and hands-on teaching activities focused on basics of renal replacement therapy, transplant, electrolyte emergencies and acute kidney injury so that new fellows can feel prepared to begin clinical service. Through the summer, faculty deliver lectures on the fundamentals as part of our 'Core Lecture Series.' Through the remainder of the year, weekly didactic sessions specifically geared towards fellows are given, covering various topics in clinical nephrology. In addition to didactic experiences, fellows participate in simulation-based training to achieve competency in temporary hemodialysis catheter placement and renal biopsy. Clinical conferences in which fellows present clinically relevant patient cases to the Division (faculty, fellows, house staff, students) are held every week. Biopsy conferences with the renal pathologist are held twice monthly in addition to quarterly Glomerular Grand Rounds. Fellows learn to critically read the current nephrology literature through weekly journal clubs presented by fellows with faculty participation. Our fellows benefit from attending weekly Renal Grand Rounds featuring leading researchers and clinicians within nephrology from around the world.
Learn more about our specialty fellowship track in nephrology-critical care below.
During first year of training, fellows divide their inpatient time amongst four services – ICU, Acute, ESRD and Transplant.  On the ICU service, fellows gain specific expertise in continuous renal replacement therapy as they participate in the care of very complex patients including those on extra-corporeal membrane oxygenation and those with mechanical support devices such as ventricular assist devices and intra-aortic balloon pumps.  On the Transplant service, fellows co-manage kidney, kidney-liver, and kidney-pancreas transplant patients with the transplant nephrologists and surgeons from the pre-operative stage until discharge, as well as those patients requiring re-hospitalization. In addition, they manage renal complications in our growing heart, liver and lung transplant populations.  The range of transplantation-related issues includes acute and chronic rejection, delayed graft function, infections, and management of immunosuppressive medications. While on the Acute service, fellows see a diverse array of pathology across our main hospital (Northwestern Memorial Hospital) and our oncology hospital (Prentice Women's Hospital) including acute kidney injury, glomerular diseases/vasculitides and electrolyte disorders.   Lastly on the ESRD (inpatient dialysis consult) service, fellows manage dialysis and dialysis-related complications for patients admitted to NMH.  Fellows have elective time during the first year to explore areas such as renal pathology and apheresis.  Outpatient responsibilities include weekly continuity clinic in the general nephrology clinic.
In the second year of training, fellows focus on the long-term, outpatient management of renal patients.  In addition to continuity clinic from first year, they rotate through our Home Dialysis clinic, becoming very familiar with both peritoneal and home hemodialysis patients.  Each fellow follows a panel of continuity in-center hemodialysis and peritoneal dialysis patients.  They gain exposure to patients after transplantation, kidney transplant donors, and transplant kidney biopsies in the outpatient Transplant Nephrology Clinic.  Fellows also spend 6 weeks on the inpatient consultation service at the Jesse Brown Veterans Administration Hospital. Second-year fellows are expected to engage in an area of scholarly concentration through one of three options: 1) conducting a clinical research project in their area of interest, mentored by a faculty member in the Division, 2) participate in a basic science research project, mentored by a faculty member in the Division, or 3) identify a clinical area of focus (ie Home Dialysis, Transplantation, Glomerular Diseases, Onconephrology) with enhanced clinical experiences and curricula via a faculty mentor resulting in a scholarly product.  Fellows are expected to submit and present a poster of their research work at the annual National Kidney Foundation, American Society of Nephrology or other national meetings. Publication of a paper in a peer-reviewed journal is heavily encouraged.  All second-year fellows will also participate in a quality-improvement project.
In recognizing the interconnectedness and overlapping nature of nephrology and critical care medicine, we have collaborated with the Division of Pulmonary and Critical Care Medicine to launch a new combined training track in Nephrology-Critical Care. Our innovative training program is one of only a few across the country. In this integrated three-year track, fellows will complete two years of clinical nephrology training followed by one year of critical care training. Upon completion of the three-year program, fellows will be eligible for both nephrology and critical care medicine board certification.
Applicants interested in this training pathway should apply through the Nephrology program on ERAS and indicate interest in the Nephrology-Critical Care track. During interviews, invited applicants will meet with both nephrology and critical care medicine faculty. Applicants will preferentially rank the Nephrology-Critical Care track in their National Residency Matching Program (NRMP) Rank List, while also ranking the Clinical Fellowship track separately if they remain interested in the two-year general nephrology program.
Curriculum
GN Fellows care for patients with a wide range of kidney diseases with a focus on glomerular diseases, including nephrotic syndromes, IgA nephropathy, lupus nephritis, vasculitis, C3G, Fibrillary GN, paraprotein-associated GN, and others. GN fellows also have the unique opportunity to care for patients with pregnancy-associated kidney disease.
The fellowship largely consists of outpatient evaluation and management of patients with glomerular disease. This includes several weekly GN clinics, a bi-monthly lupus nephritis clinic (patients are seen concurrently with Rheumatology), and an OncoNephrology clinic (optional). The fellow also completes 8 weeks on acute Nephrology inpatient service.
Learn more here!
The Department of Medicine at Northwestern University seeks to attract inquisitive, motivated residents and fellows and is committed to providing them with every opportunity for success. The greatest challenges facing the medical field are complex, and addressing them will require a diverse body of physicians and researchers who can work collaboratively. Northwestern offers unparalleled training and research opportunities and encourages fellowship applications from those who seek to become future leaders in the subspecialties of medicine.  We are committed to and inspired by a diverse and inclusive work environment that allows each trainee to achieve their personal goals.
For more information on Northwestern's commitment to diversity please see the following resources:
Applicant qualifications include successful completion of an ACGME accredited residency and eligibility for the American Board of Internal Medicine's certification exam prior to the start of fellowship training. All applicants must be eligible for an unrestricted medical license prior to beginning training. If applicable, applicants must have valid ECFMG certification and a valid visa.
For the academic fellowship year, applications for Nephrology/Hypertension fellowship training at Northwestern are accepted exclusively through the Electronic Residency Application Service (ERAS).  To apply, please go to the ERAS website and follow the directions for Fellowship applicants. Applications and related documents submitted without the use of ERAS for this year will not be considered.
For additional application instructions for the Nephrology-Critical Care Track, please refer to the tab above.
For the 2020-21 application cycle, we will be conducting all interviews virtually.  Interviews will begin in the 3rd week of August and extend through the 1st week of November. 
To complete your application, the following documents are required:
A letter of recommendation from your Internal Medicine Residency Program Director or Department Chairperson.
At least 2 (but not more than 4) additional letters of recommendation.  These should be from clinical faculty and/or research mentors who know you and your work well.  Ideally, at least one letter should be from a senior member of the faculty at your institution.
A personal statement describing who you are, why you have chosen to pursue training in nephrology, and your current thoughts about your future path.
Your curriculum vitae.
Original reports of your USMLE scores.
Medical School dean's letters and transcripts are not required.
Since we participate in the National Resident Matching Program (NRMP) Medical Specialties Matching Program, fellowship applicants must also register with NRMP (www.nrmp.org) and plan to participate in the NRMP match.
Contact Us
Tillie Moy
Fellowship Coordinator
Endocrinology, Nephrology and Hypertension, Geriatrics

312-926-4118
tmoy( at )nm.org
Physician-Scientist Training & Resources
We offer a wide range of resources, mentorship opportunities and formal training programs to help our residents and fellows excel as physician-scientists. Explore all of the resources and hear from housestaff who are making research a major part of their career development plans.
Visit the Starzl Academy Site