Remembering James J. Foody, III, MD, FACP
James Foody, MD, former vice chair for clinical affairs and professor emeritus of Medicine, passed away on October 25, 2022.  He was 71.
 After completing his internal medicine training at the University of Chicago in 1983, and early clinical service at Rush University Medical Center, Jim returned to UChicago Medicine in 1986 and over 15 years took up several clinical leadership roles including developing satellite clinics, service as associate chief for clinical affairs in the General Internal Medicine section, and director of medical affairs for the UChicago Medicine hospitals and health system.  In 2001 Northwestern recruited him to serve as the department's associate chair for clinical affairs.  He advanced to vice chair in 2004, a role he held until his retirement in 2019.
 During Jim's time at Northwestern, he had innumerable accomplishments including coordinating a remodeling of our inpatient resident service, which facilitated the department's significant advancement in reputation for graduate medical education and quality of patient care.  This also led to the development of the division of Hospital Medicine.  He oversaw our medical specialties clinics, and markedly improved performance at Northwestern Memorial Hospital through his leadership of the pharmacy and therapeutics committee, which he chaired for many years. 
As a consummate educator, Jim led resident Morning Report over 500 times, and was presented the Roy Patterson Award for teaching excellence by the graduating residents.  He organized major regional primary care continuing education courses, contributed to the medical literature, and served on several editorial boards.
 Jim was beloved by his patients, and he was devoted to them.  A brilliant clinician and exemplary primary care physician, he served as a role model for general internists and was elected governor of the Illinois chapter of the America College of Physicians (ACP).
 The department of Medicine and Northwestern benefited greatly from Jim's two-decade tenure and remarkable contributions as a leader.  Countless patients, students, trainees, and colleagues will miss his dedication and keen sense of humor.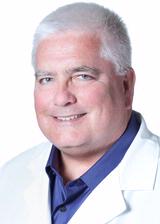 James J. Foody, III, MD, FACP