Program Director's Message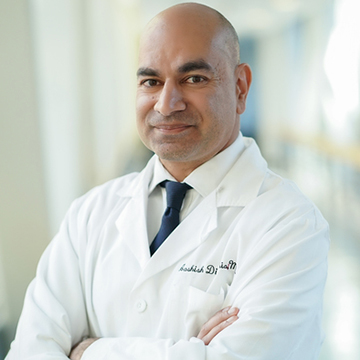 Thank you for your interest in the Internal Medicine Residency Program at Northwestern University. Our goal is to provide residents with outstanding clinical training, a comprehensive educational program and opportunities to participate in research. During rotations at Northwestern Memorial Hospital and the Chicago Jesse Brown VA, residents encounter and manage a broad spectrum of conditions. Residents teach medical students, lead conferences and form lasting relationships with dedicated faculty members chosen for their excellence in clinical education. These experiences prepare our graduates well for future careers in academic medicine in either a medical subspecialty or in general internal medicine.
Strengths of our program include a diverse faculty who work closely with residents as teachers, advisers and mentors. The outstanding facilities and clinical experiences in both the inpatient and ambulatory settings are other assets. We offer an environment which fosters professional and intellectual development and provides an excellent clinical and didactic education. What further differentiates Northwestern is highlighted in our residency motto "Nice, Hard-Working, and Smart", which reflects the supportive and congenial atmosphere found in our Department. We are truly proud of our graduates who excel as clinicians and teachers. Their outstanding performance in rigorous fellowships is a testament to the balanced clinical experiences and academic strength of our program.
I hope that the information on this website is helpful to you as you begin the application process. Please feel free to contact me directly if you have any other questions about the Internal Medicine Residency Program at Northwestern.