Peer Coaching
The Department of Medicine is committed to the career development and growth of our faculty. The goal of this program is to provide faculty with access to peer coaches for academic and personal development. 
Peer coaches undergo training to become experts in helping guide faculty through important professional milestones such as  career transitions, leadership development, promotions, work life integration and burnout.
See Peer Coaching FAQs here
How is Coaching Different from Mentoring?

Coaching and mentoring share some similarities, but their goals are very different. 
Coaching is usually a short-term relationship where the goal is to determine the step toward desired professional or personal outcomes.
Mentoring relationships are typically long-term, one-on-one relationships where the mentor has skill set or expertise and they help the mentee develop those skills sets over time. For more information on campus mentoring, please visit the NUCATS Mentoring Consultation Services website.
Program Leadership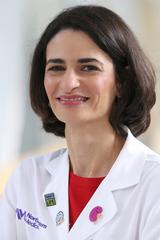 Cybele Ghossein, MD
Vice Chair for Academic and Faculty Affairs, Department of Medicine Professor of Medicine (Nephrology and Hypertension)

I am clinical nephrologist and have been on faculty at Northwestern for 20 years. I am currently the Associate Chief for Clinical Operations in Nephrology and the Vice Chair of Academic and Faculty Affairs in the Department of Medicine. My goal is to provide the support that faculty need to succeed. I value the relationships and collaborations that I have established and want to ensure that our faculty benefit from all that Northwestern has to offer. When I am not at work, you may find me spending time with family or friends, running on the lake front or reading a good novel.
Meet our Peer Coaches
Outcomes & Quality Management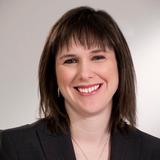 Kenzie A Cameron, PhD, MPH
Research Professor of Medicine (General Internal Medicine and Geriatrics), Medical Education, Medical Social Sciences and Preventive Medicine

I am a Research Professor in the Division of General Internal Medicine and Geriatrics who has successfully navigated the Feinberg School of Medicine as a non-physician since 2003. My academic background in the field of communication includes a focus on persuasion and interpersonal communication, providing insight and expertise in relationship building and maintenance. I endorse the idea of work-life integration, and believe we do ourselves a disservice by suggesting an idea of constant balance as opposed to the continual fluctuation in which we live.
Campus Mentoring Resources