Department of Medicine Training Grants
The Department of Medicine is deeply committed to training the next generation of students and fellows interested in careers involving biomedical and clinical investigation. Under the direction of our nationally recognized program directors, we have strived to design innovative and robust training programs. We have numerous, well-funded, senior investigators identified as mentors in each of our programs. There are significant resources, facilities and cores available at Northwestern to further enhance one's training experience.
Trainee Resources
In addition to the resources provided by each division, T32 trainees and applicants should also be aware of the following resources available to them.
DOM New Investigator Career Enhancement (NICE) group
Contact Jennifer Felten with any questions
Diversity and Inclusion
The Department of Medicine at Northwestern University seeks to attract inquisitive, motivated residents and fellows and is committed to providing them with every opportunity for success. The greatest challenges facing the medical field are complex, and addressing them will require a diverse body of physicians and scientists who can work collaboratively. Northwestern offers unparalleled training and research opportunities and encourages fellowship applications from those who seek to become future leaders in the subspecialties of medicine. We are committed to and inspired by a diverse and inclusive work environment that allows each trainee to achieve their personal goals.
For more information on Northwestern's commitment to diversity please see the following resources:
Contact Us
Contact the Department of Medicine's Research Office: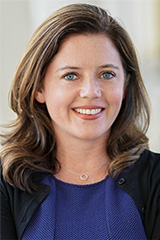 Jennifer B. Felten
Associate Department Administrator
Central Administration

312-926-2114
j-felten( at )northwestern.edu