Chief's Message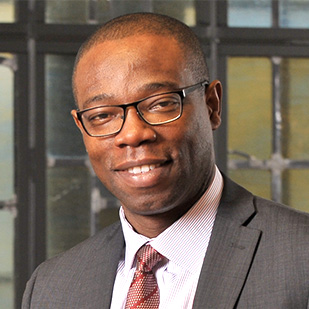 The Division of Infectious Diseases at Northwestern University Feinberg School of Medicine is committed to understanding the underlying mechanisms of infectious diseases and developing new and more effective ways to cure and prevent them. This commitment is seen through our unwavering dedication to research, clinical care and education.
Funded by multiple National Institutes of Health institutes and centers as well as the Centers for Disease Control and Prevention, the division has long been a leader in translational and basic research. We continue to host an array of transformative HIV-related investigations through the Third Coast Center for AIDS Research, the Multicenter AIDS Cohort Study, the AIDS Clinical Trials Group and the HIV Outpatient Study.
Through the use of new technology and computational tools, we have gained insights into the complex systems dynamics of HIV, influenza and Dengue virus infection. Our nationally ranked faculty in transplant infectious diseases undertake broad cutting-edge research, including in the emerging field of HIV-to-HIV organ transplantation and infectious diarrhea in immune compromised hosts. Strong collaborative research and applications of advanced technologies power ongoing research into the mechanisms of antimicrobial resistance and stewardship and into the epidemiology of hospital-acquired infections. Our work has a global reach, with active research programs in Tanzania, Mali and Nigeria and other countries in sub-Saharan Africa.
The division pairs its research efforts with outstanding clinical expertise. Our clinical faculty offer an exceptional depth and breadth of specialized patient care through the facilities of Northwestern Medicine, a center of clinical excellence for rare and common infectious diseases. We are able to achieve remarkable treatment results, in part, because of the research that informs our expert care. Our goal is to further our understanding of fundamental problems in biology and medicine and apply this understanding to the compassionate, patient-centered care we provide.
We foster the career aspirations of promising physician scientists through an ACGME-accredited fellowship program with research support from a T32-Ruth L. Kirschstein National Research Service Award Institutional Training Grant. The training experience is designed to meet the specific goals of each fellow, thereby facilitating a transition to a successful and fulfilling career in academic medicine.