Chief's Message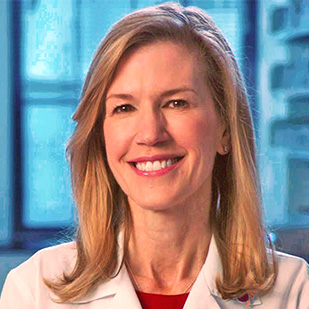 Northwestern Nephrology – Patient-driven Innovation in Kidney Care
Since my arrival at Northwestern in 2013, our division has grown substantially with the addition of 14 new faculty members and expanded areas of clinical excellence, in Glomerular Diseases (Wadhwani) and Home Dialysis therapies (Northwestern-Home firstTM).  In the summer of 2018, Northwestern Nephrology was awarded a prestigious National Institutes of Health O'Brien Center that focuses on developing new therapies to prevent, treat and cure kidney diseases. Together with a T32 NIH training grant that supports the next generation of kidney scientists and the planned opening of the Simpson-Querrey Research building in spring 2019, the Division is set for innovation and delivery of exceptional care.
Clinical Programs – Highlight on Home and Kidney Health
As a bridge to kidney transplant in our world-class Center of Transplant Excellence, our Northwestern-Home first program is designed to allow patients living with endstage kidney disease, to receive dialysis in their homes or while they travel. Since its inception in 2013, the Homefirst program housed in downtown Chicago's Northwestern Memorial Hospital, has grown to become the largest single peritoneal dialysis academic center in the Chicagoland area.  Over the next year, new satellite programs are planned in the North, West and South.  As a transition to home and for patient convenience, we have begun to offer Nocturnal hemodialysis in our Fresenius affiliated unit.
The Northwestern Program for Glomerular Diseases was launched in 2017 with the recruitment of glomerular disease expert, Shikha Wadhwani.  The program is designed to provide easy access to clinical trials for all forms of glomerular disease and partners with established world-class lupus and vasculitis programs in the Division of Rheumatology.
In addition to these new programs, we continue to perform the largest number of kidney transplants in Illinois and provide exceptional comprehensive care for all forms of chronic kidney disease.
 Research Programs – New Therapeutics for Kidney Diseases
 A dynamic group of physician scientists and PhD scientists work side-by-side with our dedicated clinicians in the Feinberg Cardiovascular and Renal Research Institute and in the Center for Translational Metabolism to accelerate discoveries in kidney disease and develop new treatments for patients.  I invite you to explore our new web portal nephroHUB that provides easy access to public seminars, lab and researcher profiles and the latest breakthroughs in kidney disease therapies at Northwestern and beyond.
Training – Fellowships in General and Transplant Nephrology
We are excited to offer 4 positions in Years 1 to 3 to outstanding applicants interested in receiving comprehensive training in the clinical aspects of nephrology as well as an additional 2 positions each year for a dedicated transplant nephrology fellowship.  Fellows interested in research are encouraged to join our T32 Kidney Scientist Training program to receive additional years of research support beyond 2 years.  See our website for more information about our exciting educational programs.
For more information regarding any of our clinical programs, active clinical trials and research projects please contact us through nephroHUB.