Chief's Message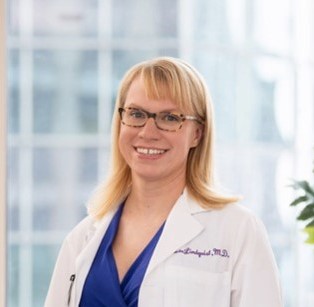 As Chief of Geriatrics at Northwestern University Feinberg School of Medicine, I am delighted to share with you our achievements and commitment to seniors. Northwestern Medicine recognizes that seniors are an important population, and we are striving to innovate the field of geriatrics.  
Our Division of Geriatrics is continuously expanding an already wide range of service lines, including home care, outpatient and inpatient services, consultation, primary care, supportive living, skilled nursing care and long-term care. With services available in downtown Chicago and the suburbs, as well as through telehealth, Northwestern Medicine is providing care for seniors to places that did not previously have complete access to geriatric medicine expertise. 
Northwestern Geriatrics accomplishments include:  
The Human Longevity Laboratory is just one part of the ambitious multicenter institute, whose goal is to foster new discoveries and build on ongoing research at Northwestern Medicine focused on the rapidly advancing science of aging. Scientists and clinicians will address the period of life when people are at the greatest risk for aging-related comorbidities — arthritis, dementia, heart disease, diabetes, aging-related cancer, hypertension and frailty. 
 "The Longevity Institute is a natural partner with the Division of Geriatrics," says Lee  Lindquist, MD, MPH, MBA. "As geroscience educators with real-world understanding of seniors, we will teach students of all ages: from 25-year-old graduate students exploring geroscience applications for their budding research, to 75-year-old seniors looking to learn about the science of staying young. It is definitely an exciting time for longevity research as we learn and teach all generations to age well." 
Leader in clinical care, training and research in the areas of successful aging in place, as well as cancer care and survivorship for seniors.
Top ranked ACGME-accredited geriatric medicine fellowship program with 100% of fellows passing the geriatrics boards.
Clinical geriatrics satellite expansion into the northern regions of Illinois with clinics and staffing of additional skilled nursing facilities.
Amid the COVID-19 pandemic, our team has developed a program to use voice-controlled personal assistants to reduce social isolation among older adults.
The proactivity and partnership of our geriatrics team mitigated COVID-19's impact on nursing homes.