Division Chief's Message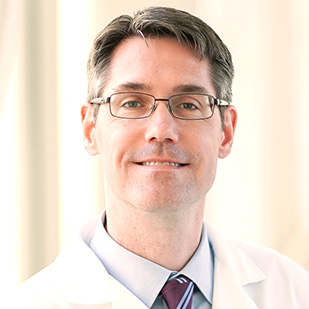 I have the great privilege of serving as the chief of the Division of Hospital Medicine and am delighted to share some information about our program with you. Our physicians and advanced practice providers serve a large, diverse population of patients at Northwestern Memorial Hospital. We take pride in delivering collaborative, compassionate and comprehensive care to patients with complex conditions and their families. In addition to caring for patients with acute medical problems and acute exacerbations of chronic conditions, we also provide consultative care for perioperative management of medical problems, complex symptom management and end-of-life care.
A core part of our mission is to shape the next generation of medical professionals through mentorship and education. Our faculty do a superb job teaching medical students, physician assistant students, residents and fellows. Our faculty also serve in key leadership roles at the Northwestern University Feinberg School of Medicine and in the Internal Medicine Residency Program. Many of our hospitalists also teach and take advantage of advanced training in medical education through the Feinberg Academy for Medical Education.
A final core part of our mission is to lead research and innovation to make a positive impact on patient and health system outcomes. Our faculty members lead numerous quality improvement efforts at Northwestern Medicine. These efforts often address challenges that other hospitals also face, and we have a great track record of publishing our findings so that others might learn from our experience. Many of our faculty also teach and take advantage of advanced training through the Northwestern Medicine Academy for Quality and Safety Improvement. Our research efforts have been supported through grants from the Blue Cross Blue Shield of Illinois, the Agency for Health Research and Quality and the National Institutes of Health.
Finally, let me say that our greatest strength is our people. We know that the best way to ensure the highest quality care for our patients is to make every effort to support our healthcare professionals. This philosophy is true throughout Northwestern Medicine and is especially true within our division.
Please feel free to contact me directly to learn more about our division.