Simulation Training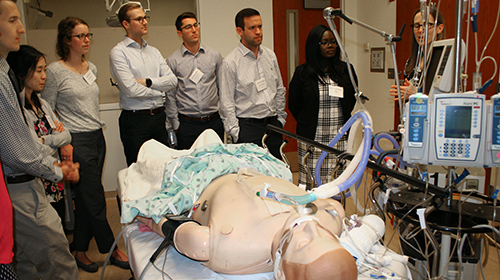 Intern Boot Camp
The 2 day boot camp helps prepare the intern to handle common situations that they will face as a internal medicine resident including vent management and goal of care conversations.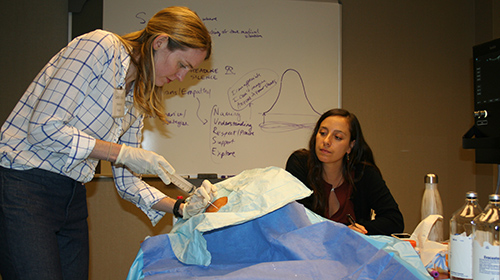 Intern Bootcamp
The interns also undergo mastery training and assessment in paracentesis.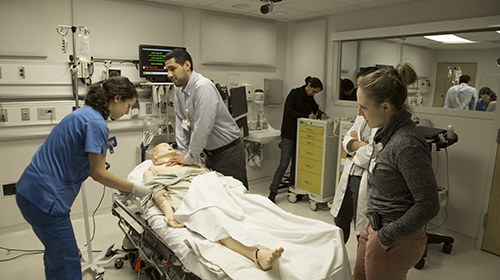 ACLS
As a PGY2 the residents undergo ACLS training to learn procedural and team leadership skills so they can confidently lead codes in the hospital.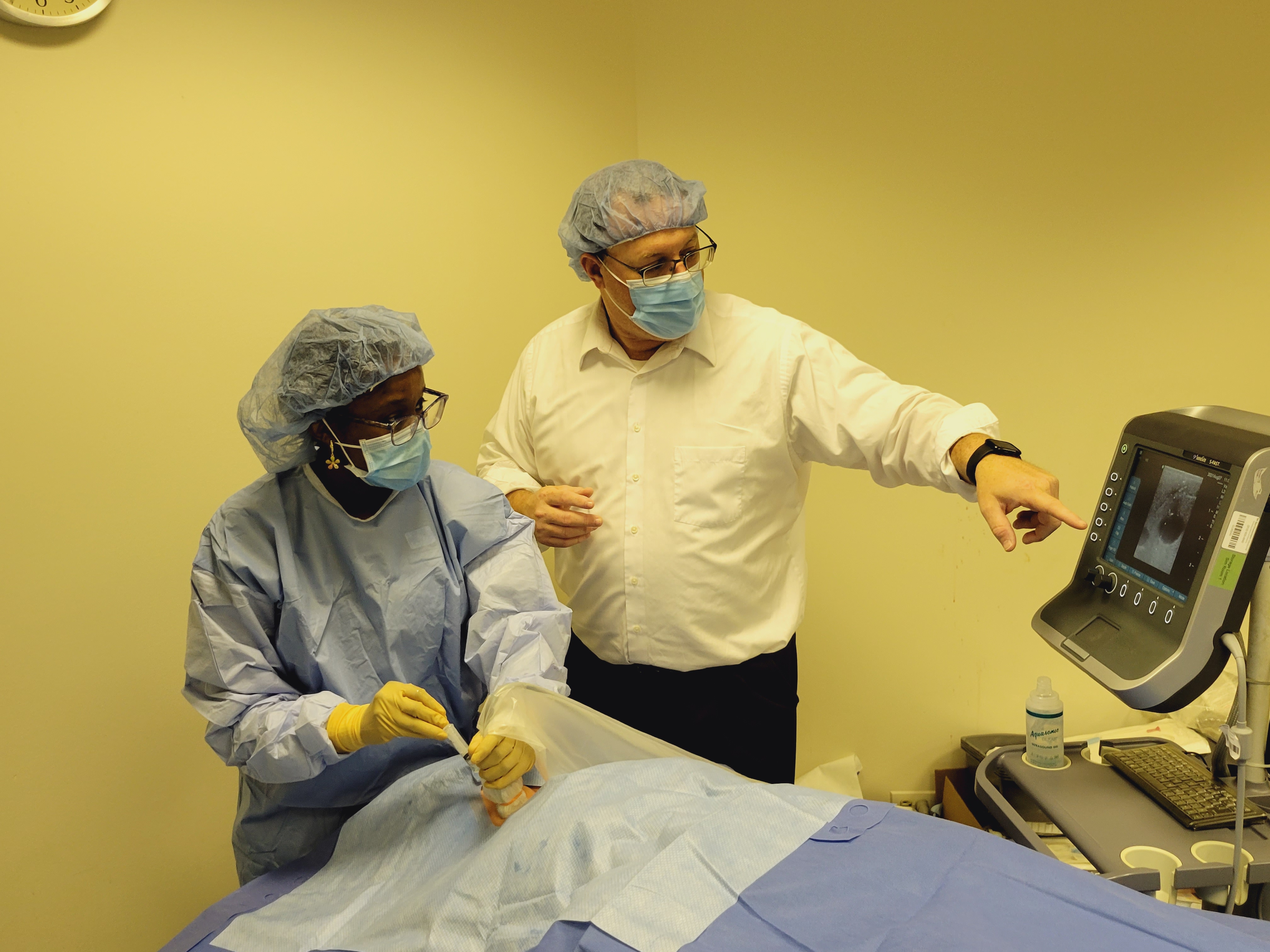 Northwestern's Internal Medicine residency has gained national acclaim for its innovative, simulation-based training. All of our simulation curricula are rooted in mastery learning theory which incorporates deliberate practice, feedback, and assessment.  All participates must meet or exceed a very high level of skills that are appropriate for safe patient care before completion of the training curricula. In addition to being popular with the housestaff, research has shown that these curricula not only advance residents' skills, but also improves patient care and reduces complications.
Other simulation-based mastery learning curricula that our residents are offered include:
Goals of Care Communication Skills
Patient Handoffs
MICU Patient Management
Central Venous Catheter Insertion
ACLS
Point of Care Ultrasound
Ultrasound Guided Peripheral IV Insertion
Paracentesis
Thoracentesis
Lumbar Puncture
Arthrocentesis
Selection of Northwestern Simulation Publications On Our Curriculum:
MD Student Simulation Training
Northwestern University Feinberg School of Medicine also offers extensive simulation opportunities to the medical students in their simulation lab. Get more information on the Center for Education in Medicine site.