Diversity News
Our Diversity Council has been active for years with a mix of outstanding events. Due to the ongoing global pandemic of COVID-19, our in-person events have been either postponed or transitioned to virtual platforms. Residents and council members continue to attend a robust lineup of virtual conferences, book clubs, and networking events, including upcoming Student National Medical Association (SNMA) regional conferences.
Sign up for Grand Rounds here!
September 9, 2021: Dr. E. Dale Abel - Cardiac Dysfunction in Diabetes (Cardiology) 
January 25, 2022: Dr. Nwamaka Eneanya: Palliative Care, Health Equity Among Patients with Advanced Chronic Kidney Disease (Nephrology) 
March 15, 2022: Dr. George A. Mensah - Contemporary Understanding of HTN; Global Health and Global Burden of Disease, Health Disparities (Cardiology)
May 3, 2022: Dr. Sherita Hill Golden - Diabetes Epidemiology (Endocrinology)
 
Tuesday December 8, 2020: Dr. Mercedes Carnethon (Vice Chair of Preventive Med -- Racial inequities, Epi during COVID)
Tuesday December 15, 2020: Dr. Michelle Albert (Cardiology, UCSF -- Racial disparities in CVD)
Tuesday January 19, 2021: Dr. Joan Reede (Harvard -- Dean for Diversity & Community Partnership)
Tuesday February 16, 2021: Dr. Quinn Capers (OSU/UTSW -- improving diversity in medicine, cardiology)
Tuesday February 23, 2021: Dr. Elmi Muller (University of Cape Town, discussing HIV-HIV transplantation in South Africa)
Tuesday March 30, 2021: Dr. Kenneth Mayer (Fenway Health, DCAC Lectureship, LGBTQI population health)
Tuesday April 13, 2021: Dr. Connie Menella (Centegra Health, caring for incarcerated patients during Covid)
Tuesday May 4, 2021: Dr. E. Dale Abel (Chair of Medicine at Iowa)
Tuesday May 25, 2021: Dr. Ebony Boulware (Duke -- racial disparities in renal disease, HTN)
Faculty-led Resident Noon Conferences
Roopal Kundu: Dermatologic manifestations in ethnic skin
Keshav Khanijow: LGBTQ+ health
Stacy Tessler Lindau: Director of South Side Health and Vitality studies, discussing her outreach projects in South Side
Jennifer Seo and Dr. Anne Schultz--Health policy/ Healthcare organization
Award Opportunities
Hematology Award Opportunities for Underrepresented Minority Residents:

Minority Resident Hematology Award Program (MRHAP) – Provides support for underrepresented minority resident physicians in an internal medicine, pathology, or pediatric residency program to conduct hematology-focused research.
Hematology Opportunities for the Next Generation of Research Scientists Award (HONORS)– This award contributes to the development of the next generation of hematologists by providing research funding for talented first-, second-, and third-year medical students as well as first- and second-year medical residents. Both short- and long-term projects are supported.
Past Events
White Coats for Black Lives
In the summer of 2020, hundreds of providers across our hospital campus came out to kneel in support of the White Coats for Black Lives campaign.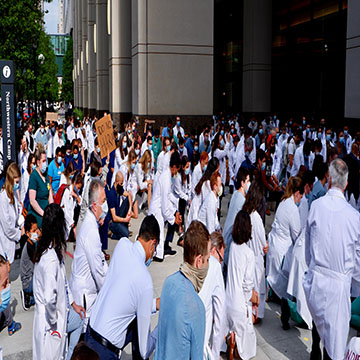 Diversity Council and Cultural Affairs
The Diversity Council and Cultural Affairs (DCAC) faculty mixer to welcome residetns and fellows.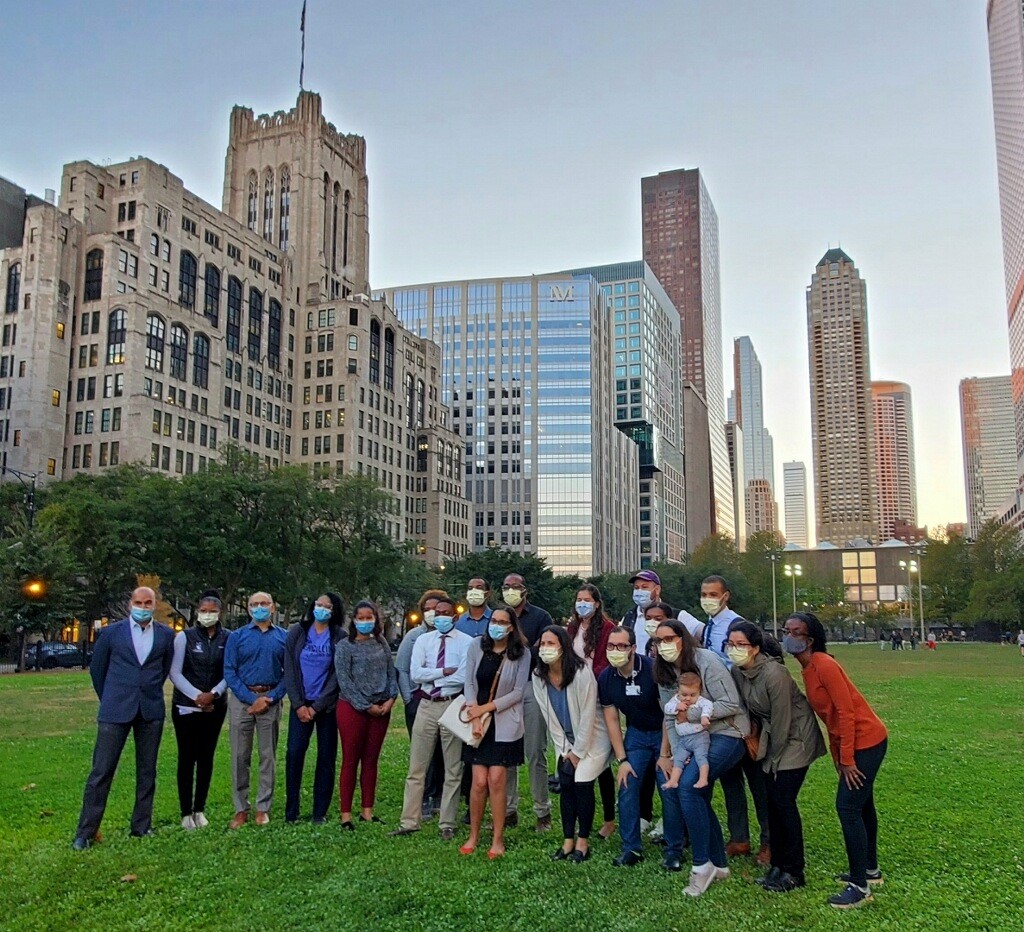 How to be an Anti-Racist
In 2020-2021, our Diversity Council leaders, Dr. Jonathan Moreira and Dr. Khalilah Gates lead a book club on How To Be an Anti-Racist by Ibram X. Kendi.  The book club involved faculty and trainees and tackled many of the challenges we face in academic medicine.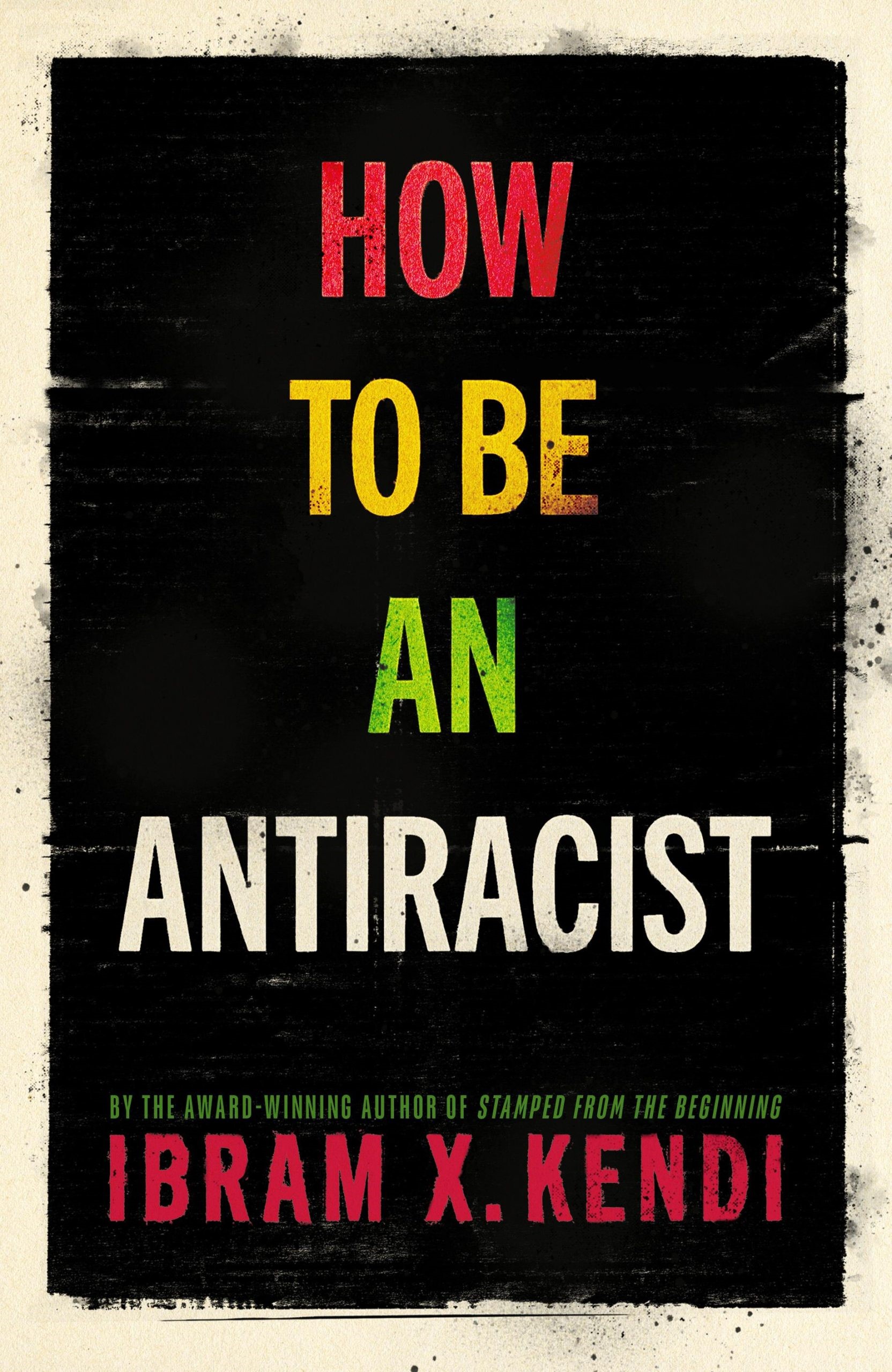 JB4BL
A step towards equity: NU and UIC Faculty and Residents partnered with our Jesse Brown VA and leaders in Nephrology to make changes in raced-based kidney function calculations.
See article here