Chief's Message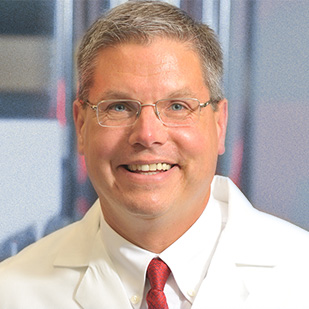 The Division of Pulmonary and Critical Care Medicine seeks to advance knowledge of lung disease and critical illness and improve patient outcomes through cutting-edge research, innovative education and premier clinical programs. We have in recent years expanded our research programs, established advanced pulmonary disease subspecialty clinics and successfully opened a lung transplantation program at Northwestern. With the addition of the Interventional Pulmonary Fellowship Program, we have increased the number our clinical fellow trainees to 16. 
Our faculty have active research programs in basic lung biology and translational/clinical research. Areas of investigation include epithelial injury and repair; mechanisms of pulmonary fibrosis; cytoskeletal biology; mitochondrial regulation of lung pathophysiology; cell signaling in the lung; cellular and molecular responses to hypoxia and hypercapnia; pulmonary innate immunity and host defense; metabolism; and lung cancer and aging. We conduct translational and clinical research related to pneumonia, chronic obstructive pulmonary disease, asthma, cystic fibrosis, acute respiratory distress syndrome, pulmonary hypertension, interstitial lung disease, sarcoidosis, quality improvement in critical care, non-invasive mechanical ventilation and lung transplantation.
Our investigative work is marked by close collaboration with leading experts in many basic science and clinical disciplines at Northwestern Medicine, as well as with scientists from other disciplines across the country and world. Equally important, we have developed premier clinical programs covering the whole range of pulmonary and critical care medicine, including subspecialty programs in asthma, chronic obstructive pulmonary disease, pulmonary hypertension, interstitial lung disease, cystic fibrosis, interventional pulmonology, lung cancer, sarcoidosis, sleep medicine, non-invasive ventilation and lung transplantation. As in our research, our clinical programs are multidisciplinary endeavors involving collaboration with colleagues in allergy, anesthesiology, cardiology, hematology/oncology, otolaryngology, neurology, palliative medicine, pathology, pediatrics, radiology, rheumatology, thoracic surgery and many others.
Our educational mission is to support clinical and research training for the next generation of leaders in our field. To that end, our Pulmonary and Critical Care Medicine Fellowship Program provides outstanding, broad-based clinical training and an intensive research experience. With support from our National Institutes of Health Lung Sciences T-32 Training Program, we also provide world-class research training for PhD students in the Driskill Graduate Program of the Feinberg School of Medicine and offer advanced post-doctoral training to MD and PhD scientists intending to pursue careers in basic or clinical investigation. We are firmly committed to providing the mentorship and support for our clinical and research trainees to achieve the highest level of success in their future careers.
Thank you for your interest in our division. I invite you visit us online or in person. You may contact us for more information.